Many community members have asked us how to report it when they see trash or debris on their local beach or favourite hiking trail. Please DO report such sightings, as it helps to make the government aware of the extent of the issue. You can click the link above to access the '1823' website, or dial '1823' on your phone to access the government hotline for reporting. Thank you for your citizen concern and support!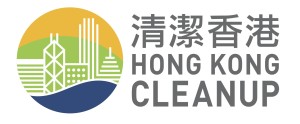 For all queries relating to team registrations, sponsorship and partnership opportunities, volunteering and other general inquiries please email info@hkcleanup.org or contact us on 2868 5585. Our friendly team is here to help!
This handy website allows you to check the tidal situation, so that you can plan coastal cleanups accordingly. Choose the location closest to your cleanup spot, and aim for low tide for best results – some beaches practically disappear at highest
Visit this website to check the weather forecast for your chosen date, as well as for up-to-the-minute severe weather warnings.
Please visit the FEHD's 'Useful Telephone Numbers' page to find contact information for the various District Environmental Hygiene Offices and choose the most relevant to your cleanup location. The FEHD can help with identifying trash depot locations as well as providing gloves and bags for your cleanup event.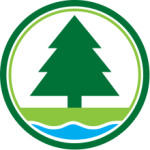 If you find a stranded dolphin, porpoise, or whale regardless of whether it is entangled or dead, or any dead or entangled animal or bird during one of your cleanups, please contact AFCD on 1823 to report it.
If your cleanup is at or near a gazetted beach or public park, you may need to contact the LCSD for support. Visit their 'Useful Phone Numbers' page to find the appropriate contact.
If you're planning on taking a ferry to your cleanup location and have a large group, we advise you to call the ferry company ahead of time so they can schedule additional ferries if required.
HONG KONG AND KOWLOON FERRY HOLDINGS LTD
– This ferry company operates between Central and the following destinations: Yung Shue Wan, Sok Kwu Wan, Peng Chau and Hei Ling Chau. Please visit their website for ferrytimetable information or contact them on 2815-6063.
CHUEN KEE FERRY LTD
– This ferry company operates between Aberdeen and Mo Tat Wan. Please visit their website for ferry timetable information or contact them on 2375-7883.