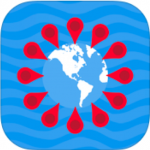 GLOBAL ALERT
This app, developed by the Ocean Recovery Alliance, allows you to upload important data and photos relating to trash hot-spots along waterways and coastlines. If you find yourself at a badly littered beach, coastal or river environment, you can use this app to mark the GPS location of the site, upload photographic evidence and some basic information about the site, and inform other community members and government departments of the problem.
TRAILWATCH
This is a must-have mobile app for hikers in Hong Kong. With it, you can select one of the many hiking routes indicated on a comprehensive map, or if you're feeling adventurous you can even map out your own trail!TrailWatch records your distance covered, speed and calories burned – and you can even report environmental issue you encounter, such as illegal construction, tree road blockage, or atypical activities. Simply snap a photo and upload it.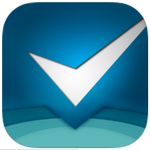 RIPPL
In an effort to change habits and to promote a more sustainable and money-saving lifestyle, Rippl is an app developed by Ocean Conservancy to help everyone take little steps toward making the world greener (and bluer). It delivers day-to-day tips, simple lifestyle advice, and much more.
LET'S DO IT! WORLD
This app lets users identify potential illegal garbage dumping sites. Garbage mapped by volunteers around the world is uploaded into a waste map on the Let's Do It! World website www.letsdoitworld.org/wastemap and is an important step in coordinating the necessary cleanup actitivites required to remove the garbage and safeguard our environment.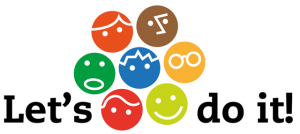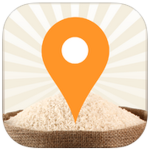 BULK
This app brought to you by Bea Johnson of Zero Waste Home is an online zero waste community! It helps users to eliminate packaging from their life by directing them to nearby bulk food bins and liquid refill locations. The app also allows users to build useful shopping lists and consult a bulk food guide to learn how to create bulk food items. Users share useful locations with other users to help support waste reduction.
MAGIC SEAWEED
A favorite among surfers, this app serves as social media's top online surf forecast provider for over 2,500 beaches worldwide. With a forecast of up to ten days, Magic Seaweed lets you check wind gust speed, atmospheric pressure, wind strength, swell direction and period surf size. For coastal cleanups, this can be a revealing and handy tool.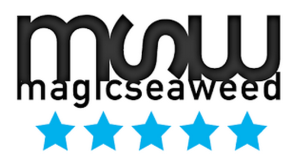 MYWEATHER
Always know the forecast before you attempt an outdoor cleanup activity! Launched by Hong Kong Observatory in partnership with World Meteorological Organization (WMO), this app is equipped with location-based technology, and automatically displays the latest official weather forecasts and climatological information of the city nearest to the user – as well as in 1,400 cities around the world.