2016 HONG KONG CLEANUP ECO-TSHIRTS: AVAILABLE SOON!
We are proud to work with pro sportswear makers Tsunami Sport for our 2016 Hong Kong Cleanup merchandise, and we encourage you to support them! Not only are they already making a difference to the environment by supporting the Hong Kong Cleanup, but they are offering at-cost pricing specially for Cleanup participants – and their core product is proudly eco-friendly, made from recycled plastic bottles!
Tsunami's team apparel comes in an extensive range of high-tech recycled fabrics, in myriad styles, colours and custom designs. Or, you can choose to embed your corporate logo into this year's Hong Kong Cleanup tshirt design for faster production and to proudly show your support for the cleanup effort! Plus, a portion of proceeds from every order is donated to the Hong Kong Cleanup, so your purchase with help to make a difference!
CLICK BELOW to visit the Hong Kong Cleanup microsite at Tsunami; with their support as a sponsor, all teams are entitled to purchase shirts and products at a charity discount rate!
(COMING SOON – PLEASE CHECK BACK AFTER JULY 7th!)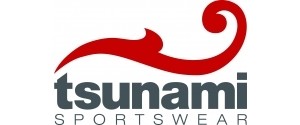 Why Tsunami? Watch this video!